Learn How Closed-Loop MRO Procurement Saves Time & Improves Uptime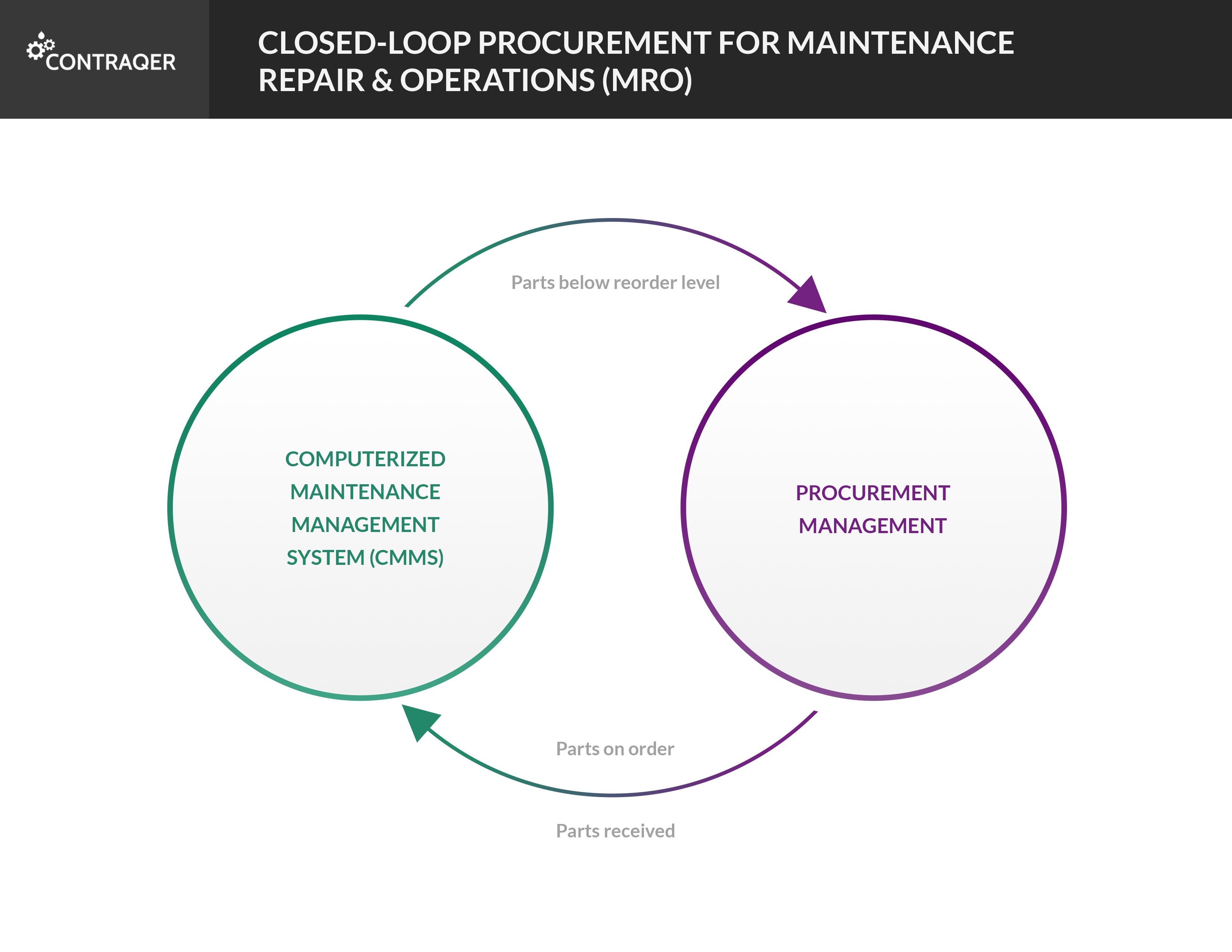 Join Contraqer and our newest partner, Smartware Group, the company behind Bigfoot CMMS for a webinar on March 30 or March 31 to "Learn How Closed-Loop MRO Procurement Saves Time and Improves Uptime."
During this webinar, we will define Closed-Loop MRO Procurement and outline benefits, including:
Fewer parts outages which results in higher uptime and more reliable assets & equipment

Fewer emergency shipments, resulting in lower shipping costs

Lower inventory levels, resulting in both lower working capital utilization and lower depreciation expense

Lower purchase prices, resulting in a lower overall maintenance spend

Lots of time saved and more accurate inventory information through the elimination of tedious, manual work
You're insanely busy just keeping your operation running, right. You have plenty of work on your plate getting all the preventative maintenance done and handling the occasional emergency. You don't have extra time to spend on procurement, right? We understand. A Closed-Loop MRO Procurement solution can actually save you time.
If you are:
Sending emails and leaving voice mails for purchase and/or payment approvals

Manually creating RFQs and POs

Manually tracking your pricing and maintenance contracts

Laying printed POs, invoices, and packing lists next to each other and checking items off with a highlighter to ensure that your order matches the invoices and shipments
A Closed-Loop MRO Procurement solution can automate all of that for you saving you lots of time.